Surviving Your Freshman Year At College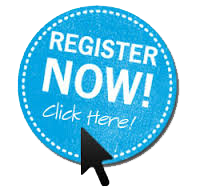 This course is for high school seniors intending to attend college in the next academic year.
The most difficult year of college for most students is the freshman year. The purpose of this course is to prepare high school seniors so that they ready for the challenges of college and avoid some of the common mistakes made by freshman.
This is a how-to-succeed course. Studies on college students have found that the students who know what to expect are the ones who are most successful. To put high school students on the path to success in college, instructors will talk about and discuss the following subjects:-
Making a schedule
Choosing a major
The difference between general education, core, and elective courses and how to choose them
How to get along with roommates and others living in residence halls
On-campus versus off-campus work and whether to do either
Managing finances
Getting involved in college organizations and clubs
Staying healthy
Balancing everything
Arete Educational Services will provide all materials for the course.
Surviving Your Freshman Year at College
Instructors: Melanie Pickard & Keith A. Francis
No class scheduled at this time
Cost:
Surviving Your Freshman Year at College
Instructors: Melanie Pickard & Keith A. Francis
No class scheduled at this time
Cost: